GeckoLinux 210608.153 released, Linux distribution based on openSUSE
GeckoLinux derives from the openSUSE distribution, which is characterized by elegance and out-of-the-box accessibility for the desktop. The release features a number of desktop styles that can be installed from a self-starting CD. OpenSUSE default installation, there is some open-source software due to obstruction in the absence of patents, but they are included in the GeckoLinux.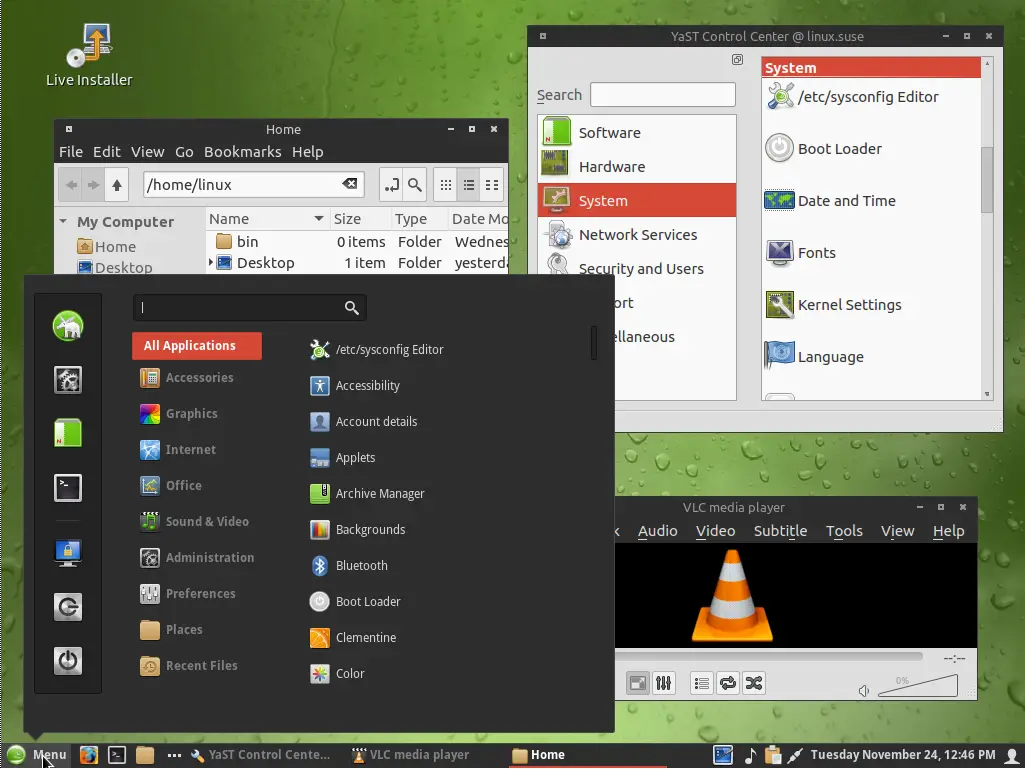 An installable live DVD / USB image based on openSUSE around 1GB in size
Individual editions for many different popular desktop environments with a pleasant default configuration
Carefully selected open-source desktop programs and proprietary media codecs pre-installed and ready to use
Beautiful open-source font rendering configured out of the box
Optimal power management with TLP pre-installed
Much more open source and patent encumbered software available in the pre-configured repositories
Uses the excellent infrastructure already in place for openSUSE, with no repackaging or modification of packages
An installed system can be smoothly upgraded to future openSUSE releases while retaining its unique GeckoLinux configuration.
GeckoLinux 210608.153 released. 
Changelog
A variety of GeckoLinux STATIC ISO spins are available with polished desktop environments to suit every need and preference:

Cinnamon 4.6.7
XFCE 4.16
Budgie 10.5.1
Plasma 5.18 LTS / KF5 5.76 / KDE 20.04
Mate 1.24
Gnome 3.34
LXQt 0.16

The GeckoLinux NEXT 153.210608 Plasma spin includes the following component versions:

Plasma 5.22.0
KDE Applications 21.04
KF5 5.82.0

GeckoLinux STATIC spins are generated directly from unmodified openSUSE Leap 15.3 and Packman repositories, and the installed system can be updated directly from those official sources. The STATIC editions are good for users that prefer a system with few changes and less package updates. GeckoLinux NEXT additions include constantly updated versions of a specific desktop environment from semi-official openSUSE OBS repositories on top of the static openSUSE Leap 15.3 base. For users that want the latest stable editions of all packages, the GeckoLinux ROLLING editions based on openSUSE Tumbleweed are also available.