Today, Canonical officially launched the latest version of Ubuntu 17.10, code-named Artful Aardvark – Ubuntu's code has always been the same as the two first words, one is an adjective, one is the animal name, now Complete an AZ alphabet reincarnation and start again from A.
More noteworthy is the most popular Linux distribution in the functional changes, the first is the desktop version of the 32-bit hardware to give up support, only to provide 64-bit version, but the server platform and a variety of derivative versions still support 32 Bit.
The new system kernel is Linux Kernel 4.13, and the desktop environment for the first time in seven years to give up Unity, replace the new GNOME 3, the specific package version of 3.26.1.
In addition, Ubuntu 17.10 now defaults to using Wayland as a display server, and the old and bloated X.Org Server becomes optional.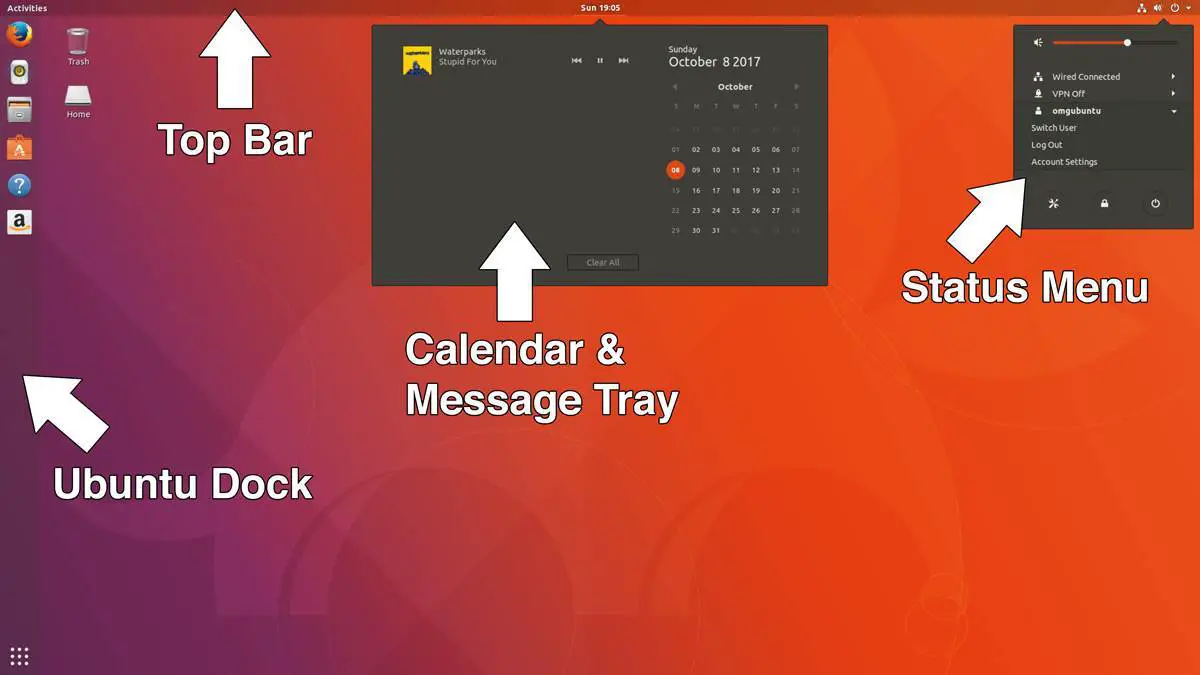 Other major updates:
The default display manager changes from LightDM to GDM
Since 2010, the window control button first return is located in the upper right corner
Redesign the setup program
IPP Everywhere, Apple AirPrint, Wi-Fi Direct, Mopria supports no drive printing
The printer configuration is done in the setup program
Amazon APP is loaded in the default browser
Calendar supports event recurrence
LibreOffice upgrade to LibreOffice 5.4
By default no longer install Python 2, Python 3 upgrade to version 3.6
Rhythmbox music player to use Ubuntu Budgie developer David Mohamed to provide the interface
The system log is replaced with the new Logs APP, which can be viewed in systemd journal