Proxmox VE 6.1 ​​released: open-source solution for enterprise virtualization
2 min read
Proxmox Virtual Environment is a complete open-source solution for enterprise virtualization that tightly integrates KVM hypervisor and LXC containers, software-defined storage and networking functionality on a single platform. With the central built-in web interface, you can easily run VMs and containers, manage software-defined storage and networking functionality, high-availability clustering, and multiple integrated out-of-the-box tools like backup/restore, live migration, replication, and the firewall. Proxmox VE allows virtualizing even the most demanding Linux and Windows application workloads.
By combining two virtualization technologies, Proxmox VE is giving maximum flexibility to your virtual IT environment. It includes strong high-availability (HA) support and thanks to the unique multi-master design there is no need for an additional management server thus saving resources and allowing high availability without a single point of failures (SPOF).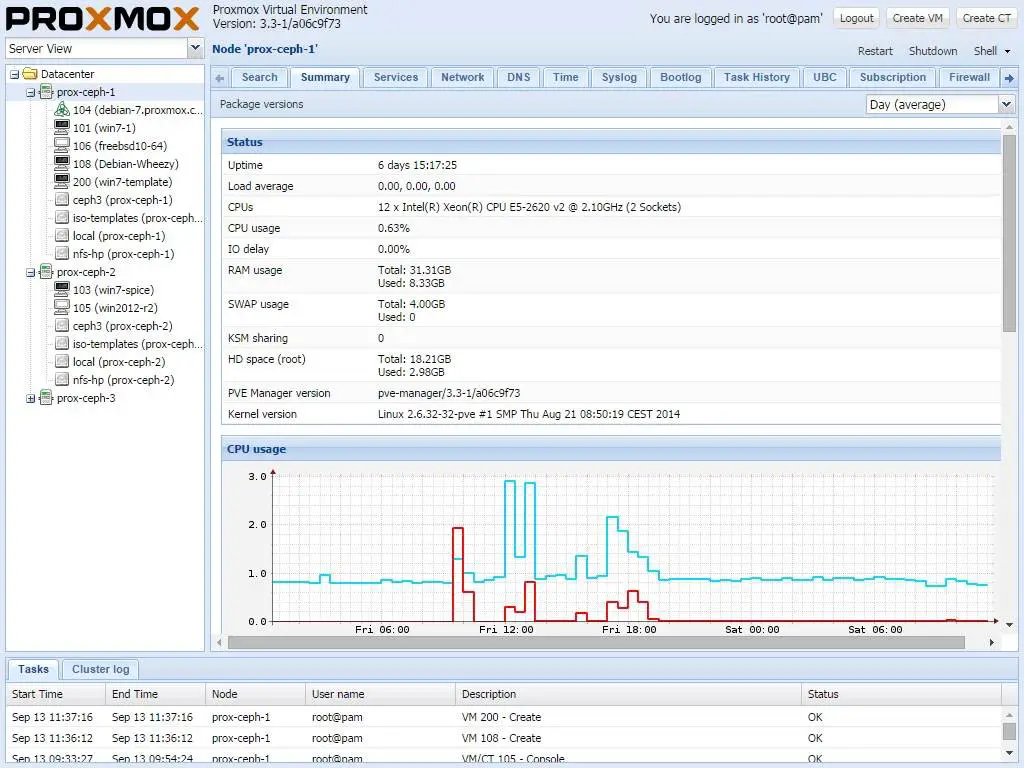 Proxmox VE 6.1 released.
Changelog:
It is built on Debian Buster 10.2 and a specially modified Linux Kernel 5.3, QEMU 4.1.1, LXC 3.2, ZFS 0.8.2, Ceph 14.2.4.1 (Nautilus), Corosync 3.0, and more of the current leading open-source virtualization technologies.

This release brings new configuration options available in the GUI which make working with Proxmox VE even more comfortable and secure. Editing the cluster-wide bandwidth limit for traffic types such as migration, backup-restore, clone, etc. is possible via the GUI. If the optional package ifupdown2 of the Debian network interface manager is installed, it's now possible to change the network configuration and reload it in the Proxmox web interface without a reboot. We have improvements to 2-factor authentication with TOTP and U2F.

The HA stack has been improved and comes with a new 'migrate' shutdown policy, migrating running services to another node on shutdown.