NetMarketShare in September to provide statistics show that Windows is currently the most popular desktop operating system, the market share of not less than 88.88%, Apple Mac OS is runner-up, but the market share is still far behind, only 6.29%, while Linux Compared with 4.83%. Although the gap is great, Microsoft did not take it lightly.
First of all, Windows market share from last month's 90.70% to 88.88%, which means that in just 30 days, Windows lost 1.84% market share, Microsoft has completed Windows Creators Update, is preparing to launch the fall creator update.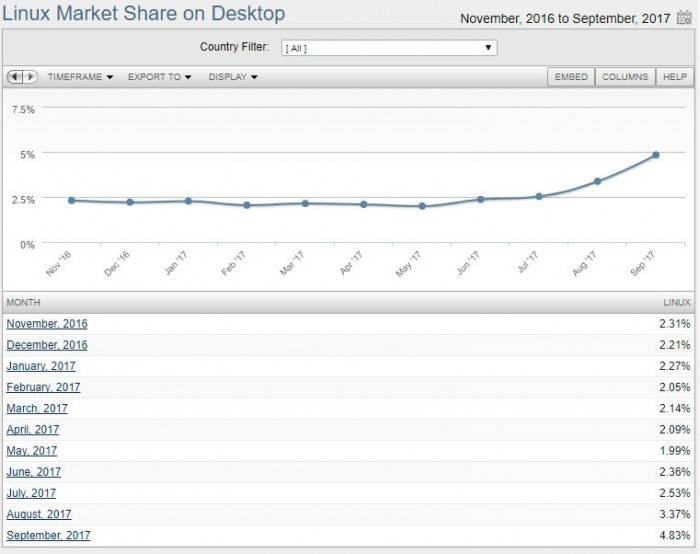 Second, Apple MacOS operating system market share from 5.945 last month increased to 6.29%, which is the largest market share since May this year to enhance the rate, in May this year, Apple MacOS operating system market share is 6.39%, and then all the way down 5.94% of the month. Finally, the Linux market share, from 3.37% a month ago to 4.83%, this growth is impressive, especially because of Linux in May when the market share of only 1.99% of the case.
Microsoft said there are still 1.5 billion Windows computers, but Linux and MacOS market share growth so fast, which will challenge the software giant.