MX Linux 19 Beta 2.1 released, Debian-based Linux distribution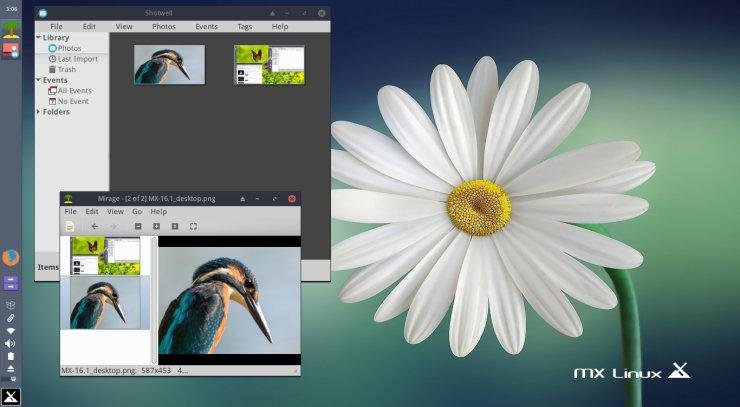 MX Linux is a cooperative venture between the antiX and former MEPIS communities, using the best tools and talents from each distro. It is a midweight OS designed to combine an elegant and efficient desktop with simple configuration, high stability, solid performance and medium-sized footprint.
MX Linux relies on the excellent upstream work by Linux and the open-source community, deploying Xfce4 as Desktop Environment on top of a Debian Stable base. We draw from the core antiX system and include work and ideas used by Warren Woodford for his MEPIS project. Ongoing backports and outside additions to our repos serve to keep components current with developments.
MX Linux began in a discussion about future options among members of the MEPIS community in December 2013. Developers from antiX then joined them, bringing the ISO build system as well as the Live-USB/DVD technology. The name "MX" was chosen to combine the first letter of Mepis with the last of antiX, thus symbolizing their collaboration.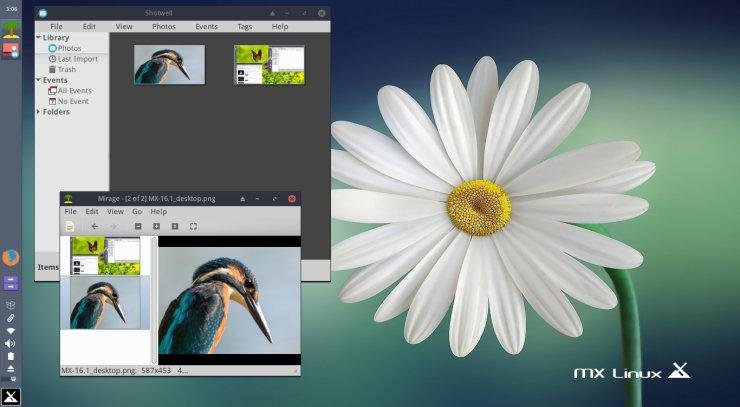 The MX-19 Beta 2.1 is now available for download.
Changelog
The latest updates from debian 10.1 (buster), antiX and MX repos.

Xfce 4.14

GIMP 2.10.12
MESA 18.3.6
updated firmware
Latest debian 4.19 kernel

Browser: Firefox 69
Video Player: VLC 3.0.8
Music Manager/Player: Clementine 1.3.1
Email client: Thunderbird 60.8.0
Office suite: LibreOffice 6.1.5 (plus security fixes)

apparmor 2.13.2

and more in the MX repositories.

–New and updated mx-apps

mx-installer (based on gazelle-installer) fixes pertaining to automount issues.
MX Date & Time, to make clock setting chores easier
formatusb, for formatting usb storage devices
mx-packageinstaller now displays version number for flatpak applications.
mx-alerts package for sending emergency messages to users.
mx-updater no longer requires a password to check for updates (still required for installation of updates)
new wallpaper artwork (mx19-artwork package)
updated themes
tons of misc. updates to the mx tools.
most help files are now available on the iso

-antiX live system changes

The latest antiX live system updates, included improved support for hyper-v and kvm.
improved support for frugal installations on ntfs devices
live system now boots with a informative text-based boot splash.

-Improved localization
almost all mx-apps received translation updates (we love translators)

Misc.

sysVinit remains the default init system. systemd is available as a boot option on installed systems (but not on live systems). In other words, exactly the same as MX17/18.

Set your gtk scaling in Appearance, log out/log in and Qt apps should follow the scaling set.

New conky configs (conky-manager for selections)

Known issues with beta:

some users with intel video chipsets may need to use "i915.invert_brightness=1" boot code as some machines apparently have brightness values backwards in the driver.

The beta will receive updates over time through the repositories, but certain items, such as the live system and some user settings defaults, will not be obvious without some user intervention.