MX-19.2 Base Edition Personal Respin released
1 min read
MX Linux is a cooperative venture between the antiX and former MEPIS communities, using the best tools and talents from each distro. It is a midweight OS designed to combine an elegant and efficient desktop with simple configuration, high stability, solid performance, and a medium-sized footprint.
MX Linux relies on the excellent upstream work by Linux and the open-source community, deploying Xfce4 as Desktop Environment on top of a Debian Stable base. We draw from the core antiX system and include work and ideas used by Warren Woodford for his MEPIS project. Ongoing backports and outside additions to our repos serve to keep components current with developments.
MX Linux began in a discussion about future options among members of the MEPIS community in December 2013. Developers from antiX then joined them, bringing the ISO build system as well as the Live-USB/DVD technology. The name "MX" was chosen to combine the first letter of Mepis with the last of antiX, thus symbolizing their collaboration.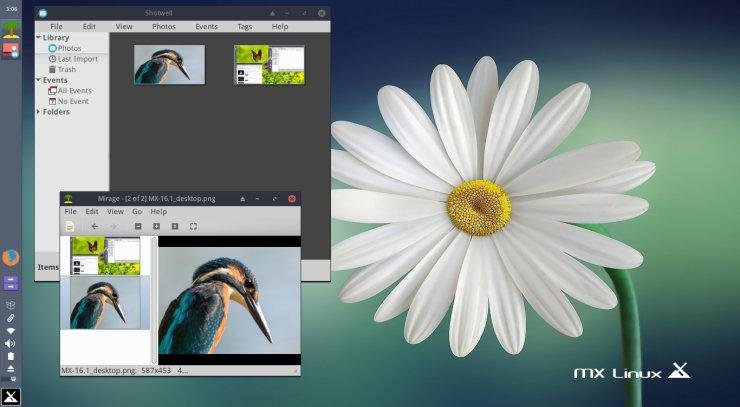 MX-19.2 Base Edition Personal Respin is now available for download.
Changelog
MX-Base is perfect for people who desire to run MX in a single use environment. Here are some real world examples of tested employment of such Base systems.

Personal Samba File and Print Server
VirtualBox host
Surveillance System host
Personal Web Server
Clean Development platform host
Remote Desktop host
Wireless DHCP & NAT Router (Personal Hotspot)