For the Android-based mobile operating system, the current only 2 years of Linux kernel "long-term support" (LTS) has become too short. But during a speech about Android Project Treble, Google's Iliyan Malchev announced that the Linux kernel LTS would "properly" be extended to six years. For chipmakers, this will help them overcome a range of problems. In the production process, they need to pick the most recent LTS core to ensure long-term support. But because of the chip design and production time-consuming too long, means that when it was released, 2-year support cycle is also over.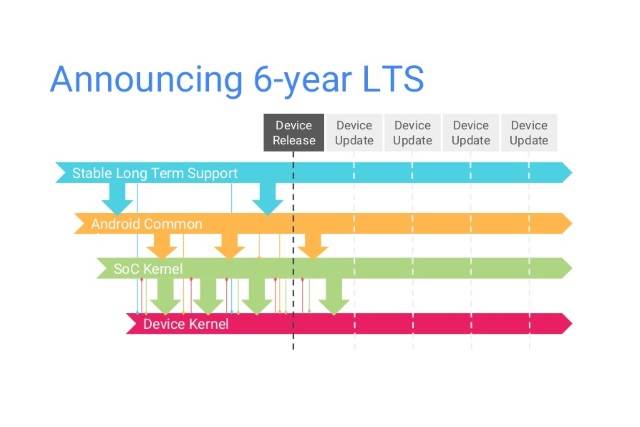 After the LTS Linux kernel support cycle has been extended to six years later, this embarrassment will also be solved, the chip manufacturers do not need to make major updates in the case of continuous repair, and this change will soon come.
Malchev said during the lecture: "Greg Kroah-Hartman has allowed me to announce here that starting from Linux Kernel 4.4, he will extend the LTS support cycle to six years."
Many of the flagship smartphones on the market today are already using the 4.4 kernel (such as the Qualcomm Xiao Long 835 platform), which means they will take the lead in the six-year support period.
Although the lifecycle end time (EOL) of the 4.4 kernel on the current  Kernel.org website is February 2018, Malchev said the information will be updated shortly after the end of the presentation.
Reference: BetaNews