Peppermint 10 Respin releases, Linux distribution
2 min read
Peppermint OS is based on Lubuntu's Linux distribution, which is designed for super fast and low system resource requirements. By using Mozilla's Prism technology, Peppermint integrates seamlessly with cloud computing and web-based applications. Other features of this release include automatic updates, easy step-by-step installation, elegant and user-friendly interface, and enhanced mobility through direct integration with cloud computing applications.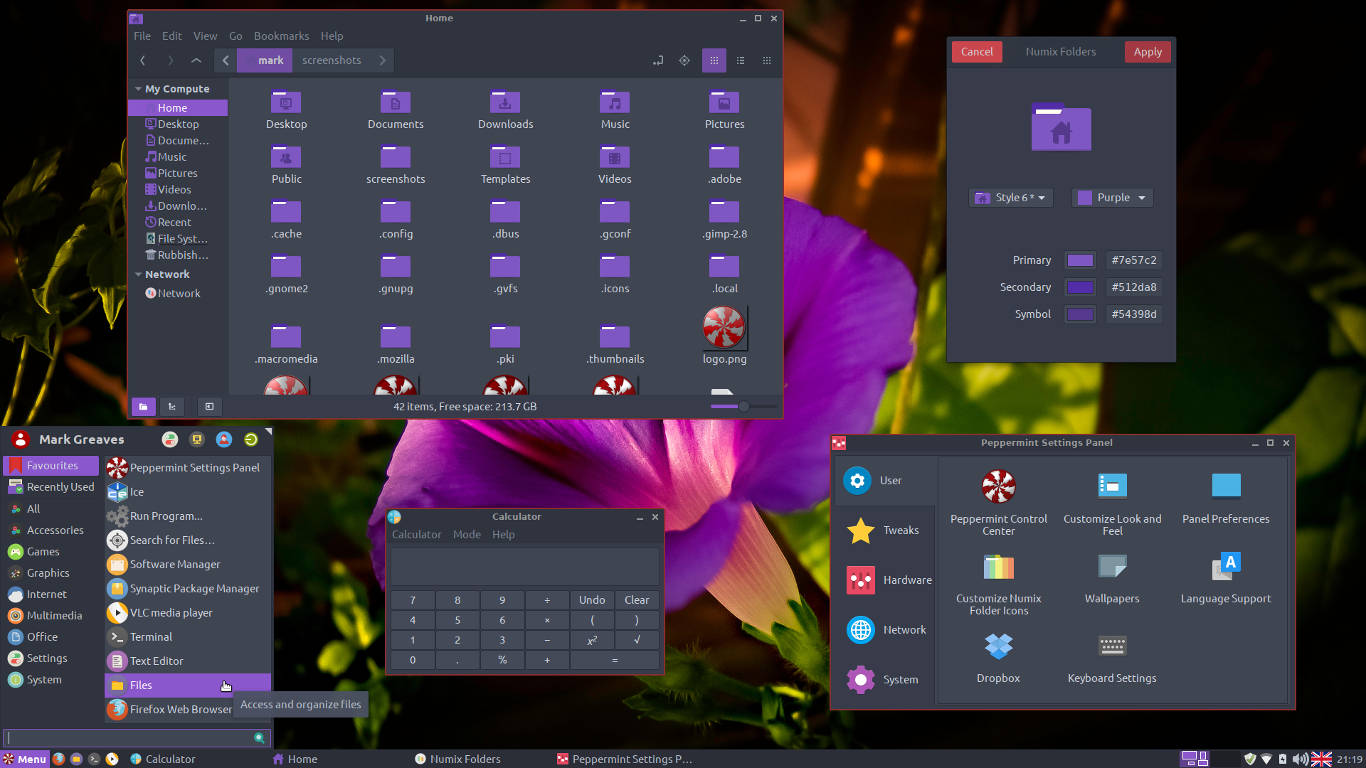 Team Peppermint are pleased to announce the latest iteration of our operating system Peppermint OS 10 Respin which still comes in 32bit and 64bit versions with the 64bit version having full UEFI and Secureboot support.
Changelog
All 18.04 base updates to 10 December 2019, including the 5.0.0-37 kernel and HWE xorg stack, Firefox 71, etc.
Added a 'Cursor Resizer' GUI utility to the settings panel.
Added a 'Web Browser Manager' GUI utility to aid with the installation/removal of some of the more common web browsers.
Reverted to an earlier 'xenial' version of pulseadio-equalizer.
Added a Peppermint 6 (LXDE) style xfpanel-switch profile which swaps out the whiskermenu for an old-school hierarchical menu.
Added arc-color gtk themes (new multi-colored Gtk themes built from the well known and respected Arc theme), and switched to Arc-Red-Dark as the system default.
Updated the default icon theme with some new icons (including the new Firefox/Thunderbird icons).
Fixed a bug where scrolling wasn't working when using some integrated thinkpad trackpoint devices.
Installed p7zip-full out of the box.
Fixed a bug in ICE that stopped mouse access to the very top part of the screen that caused the toolbar of some web-apps (such as the 'Editor by Pixlr' SSB) to be inaccessible.
Fixed unattended-upgrades to work properly in Peppermint. Please be aware unattended-upgrades is not installed by default but should now work as expected should you choose to install it.
Advert Blocker now includes more hosts file blocklist options.
Replaced the 2 current solitaire SSB's with a single new one.
Added a DLNnetwork SSB.
Added a Pinball SSB.
Rearranged items in the Peppermint Settings Panel to include the new 'Cursor Resizer' and 'Web Browser Manager' utilities. We've also (by request) removed the 'Dropbox' item from the settings panel, dropbox-nemo is still installed by default (and accessible via the main menu) but should the user decide to uninstall it, it will now not stay in the settings panel.