Microsoft no longer restricts unsupported devices from upgrading to Windows 11, but first, sign a disclaimer
After launching the new version of the PC health check tool yesterday, Microsoft also added the check tool built into the image file and popped up different prompts as needed.
Among them, if a user tries to install or upgrade the system using an image file on an unsupported device, Microsoft will pop up a warning box in advance to ask the user to sign a statement.
If users are willing to sign a statement, they can continue to install or upgrade the system, which is actually equivalent to Microsoft's relaxation of Windows 11 hardware restrictions.
However, Microsoft's wording in this statement sounds quite scary: installing on an unsupported device and causing damage may result in loss of warranty.
Microsoft recently released their updated PC Health Check app that is intended to check whether your PC is eligible for Windows 11 or not.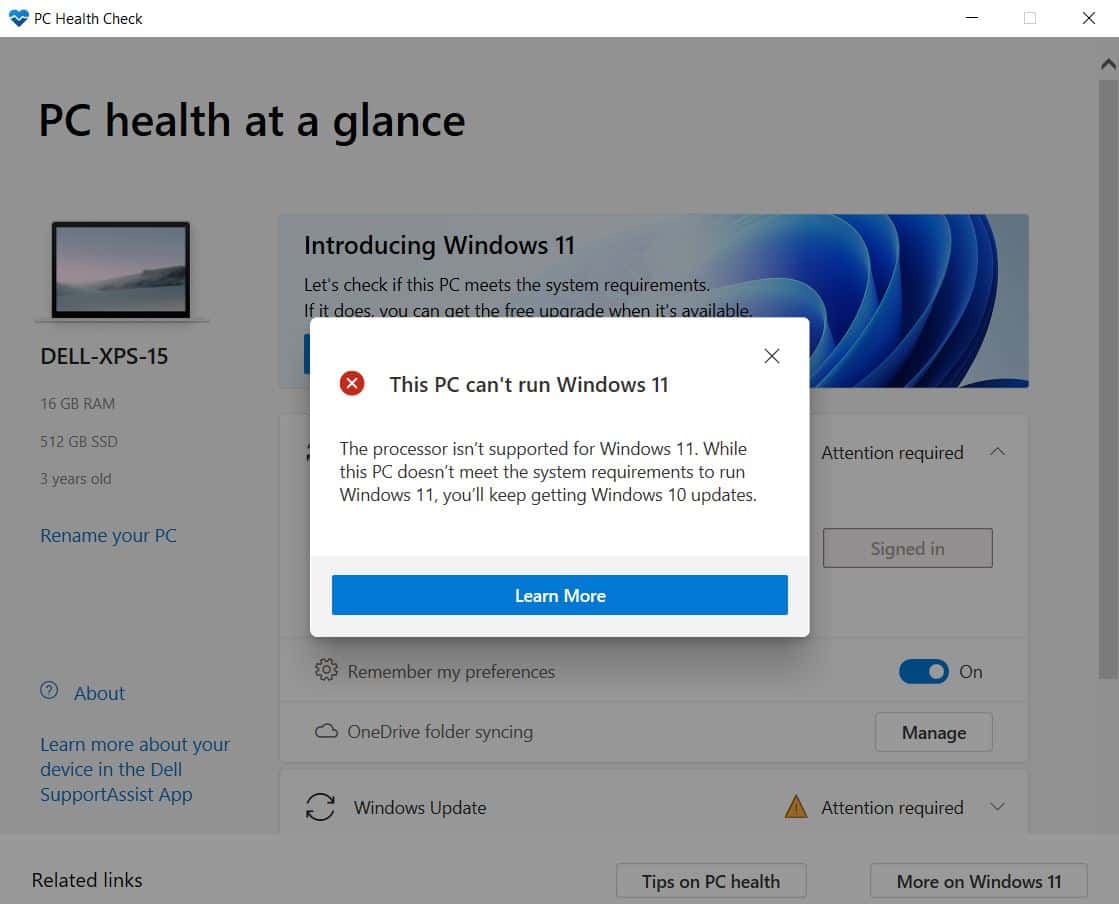 Today the Verge reports that the app will no longer block the installation of Windows 11 on unsupported PCs, but will instead deliver a very scary disclaimer that would stop most regular Windows 11 users if they actually read the message of course.
The message reads:
This PC doesn't meet the minimum system requirements for running Windows 11 – these requirements help ensure a more reliable and higher quality experience. Installing Windows 11 on this PC is not recommended and may result in compatibility issues. If you proceed with installing Windows 11, your PC will no longer be supported and won't be entitled to receive updates. Damages to your PC due to lack of compatibility aren't covered under the manufacturer warranty. By selecting Accept, you are acknowledging that you read and understand this statement.
In fact, the key content in the statement is that if you upgrade on an unsupported device, you will not be able to get subsequent updates. In addition, if the damage is caused, the warranty rights of the device will be lost.
Normally, unsupported computers are older computers. The warranty period may have expired. In addition, the probability of hardware damage caused by the system is relatively low.
This statement is basically not a hindrance to professional users, but non-professional users, they may be scared to stop upgrading the system after seeing this statement.
Via: theverge