WordPress development team has just released the WordPress 4.9 Beta 3 beta.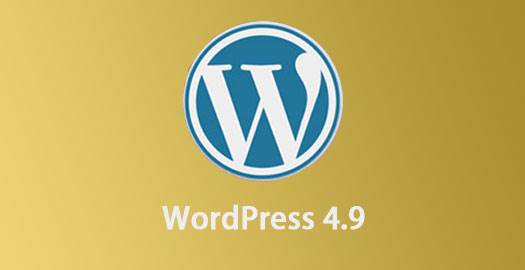 The version is still under development, please do not use it directly in the production environment. If you want to experience testing the version of WordPress 4.9, you can download and install a separate test site.
The WordPress Beta 3 version has 92 changes. The main improvements are:
The theme/plugin editor uses a tree list that can be scrolled and expanded to display the file.
MediaElement.js upgrade from 2.2 to 4.2, support backward.
When you create an article stub through the theme custom panel (for example, create an article that is used as the home page in the navigation menu), if you save it as a draft or a regular release, the custom panel creates The articles will be displayed as "custom panel drafts" in the administrative background; these drafts can be edited before the custom panel is released; in the state where the custom panel settings are reached, these articles (which can also be pages) Will also be automatically released.
Customize the panel to browse and install the theme of the experience, this feature fixes some bugs; including some Safari browser under the bug.
In the management of the background to increase the installation or activation Gutenberg (Gutenberg)call the slogan.
The menu in the custom panel adds usability improvements.
If you find any problems, you can go to the WordPress Forum  Alpha / Beta section to submit, help WordPress development team to improve.