Notepad++ 7.8.8 releases, free source code editor
2 min read
Notepad++ is a free source code editor which supports several programming languages running under the MS Windows environment.
This project, based on Scintilla edit component (a very powerful editor component) is written in C++ with pure win32 api and STL (that ensures the higher execution speed and smaller size of the program), is under the GPL Licence.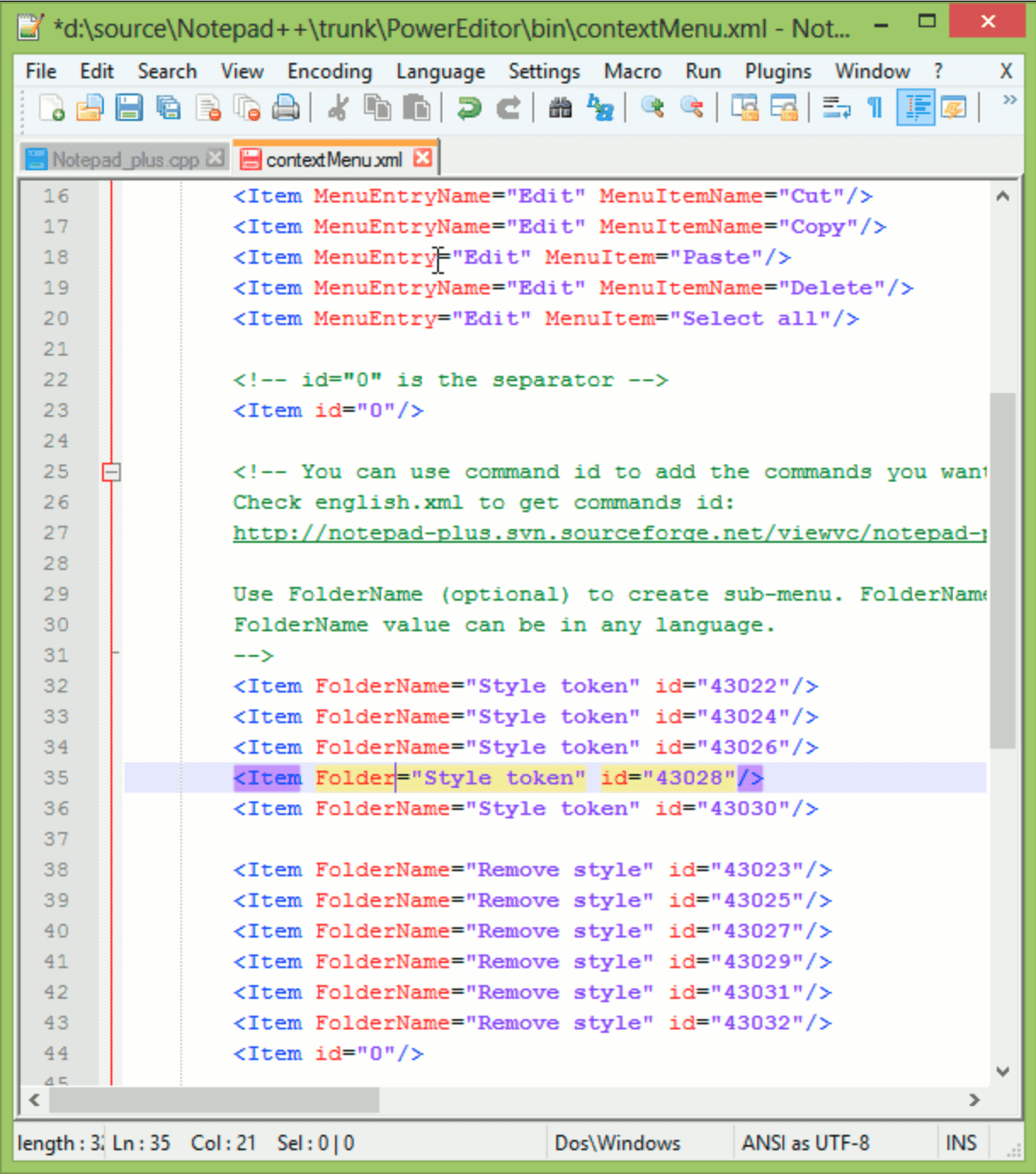 Features:
Syntax Highlighting and Syntax Folding: Supported languages : C, C++, Java, C#, XML, HTML, PHP, Javascript, RC resource file, makefile, ASCII art file extension .nfo , screenshot1, screenshot2), doxygen, ini file, batch file, ASP, VB/VBS source files, SQL, Objective-C, CSS, Pascal, Perl, Python, Lua, TCL, Assembler, Ruby, Lisp, Scheme, Properties, Diff, Smalltalk, Postscript and VHDL.
WYSIWYG
User Defined Syntax Highlighting
Multi-Document Tabs
Regular Expression Search/Replace supported
Full Drag N' Drop supported
Dynamic position of Views
File Status Auto-detection
Zoom in and zoom out
Multi-Language environment supported
Bookmark
Brace and Indent guideline Highlighting
Macro recording and playback
Changelog v7.8.8
Fix accented characters in ANSI files not found in "find in files" and "replace in files" commands issues.
Add an option to improve rendering special Unicode characters by using Scintilla's DirectWrite technology.
Fix URL invisible issue in dark themes.
Fix the focus not on the opening new file issue.
Fix Workspace (Project panel), Folder As Workspace and function list keep focus issue after double clicking an item.
Add Ctrl+Backspace ability to delete word for comboboxes in Find/Replace dialog.
Add ability to find-all in selected text.
Fix wrong treatment of backslashes as escape sequences in autocompletion.
Enhance "Remove Empty Lines" command: Allow scope to be limited by an active selection.
Fix loading of project & session files by drag & drop not working issue.
Fix block selection cursor wrong positions after typing TAB.
Add confirmation prompt to "Replace all in all opened documents" command to avoid PBKAC.