Linux technology site Phoronix recently conducted a new benchmark for mainstream Linux distributions comparing the out-of-box performance of six Linux distributions. They let the distribution run a series of enterprise / workstation-based benchmarks simultaneously on two machines (systems). The machines are the high-end Core i9 7980XE desktop system and the Tyan 1U Xeon scalable server with dual Xeon Gold 6138 processors.
The runner-up distribution includes:
CentOS 7
Clear Linux 19110
openSUSE 42.3
openSUSE Tumbleweed
Ubuntu 16.04.3 LTS
Ubuntu 18.04 Daily
Extensive testing was performed on both machines in all six Linux distributions and automated tests were conducted in a completely standardized and repeatable manner using the open-source Phoronix Test Suite benchmarking software.
Part of the test results are as follows: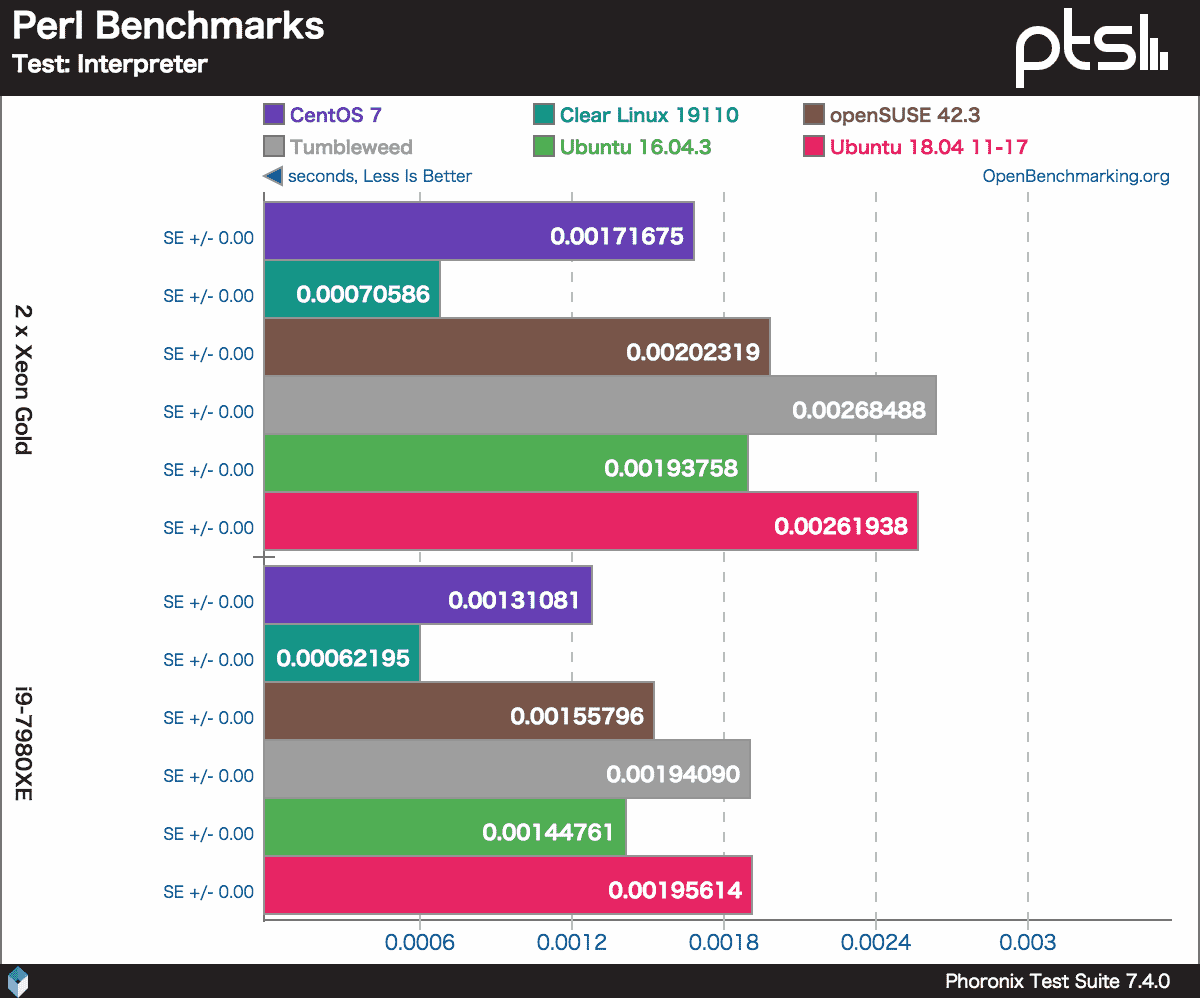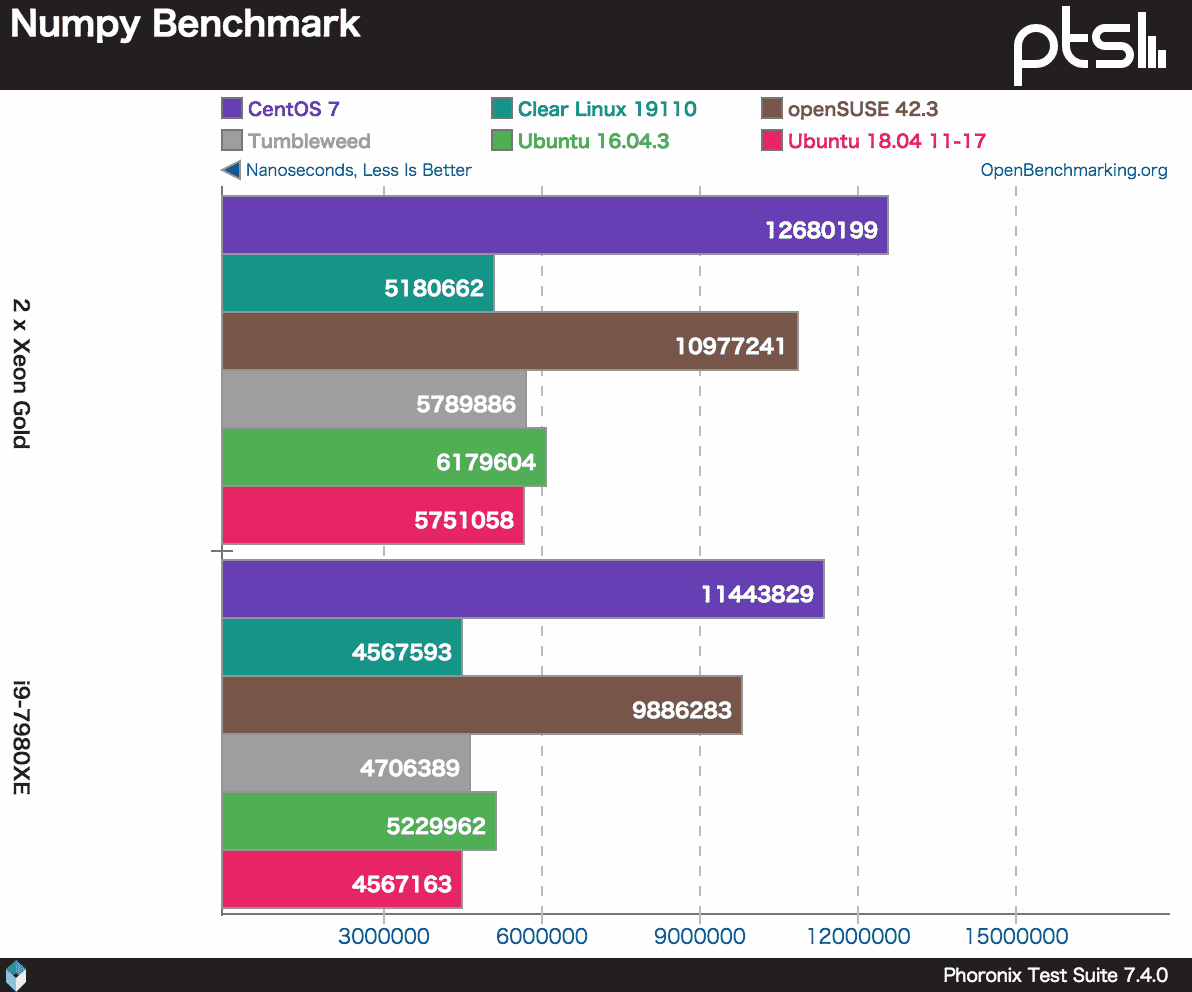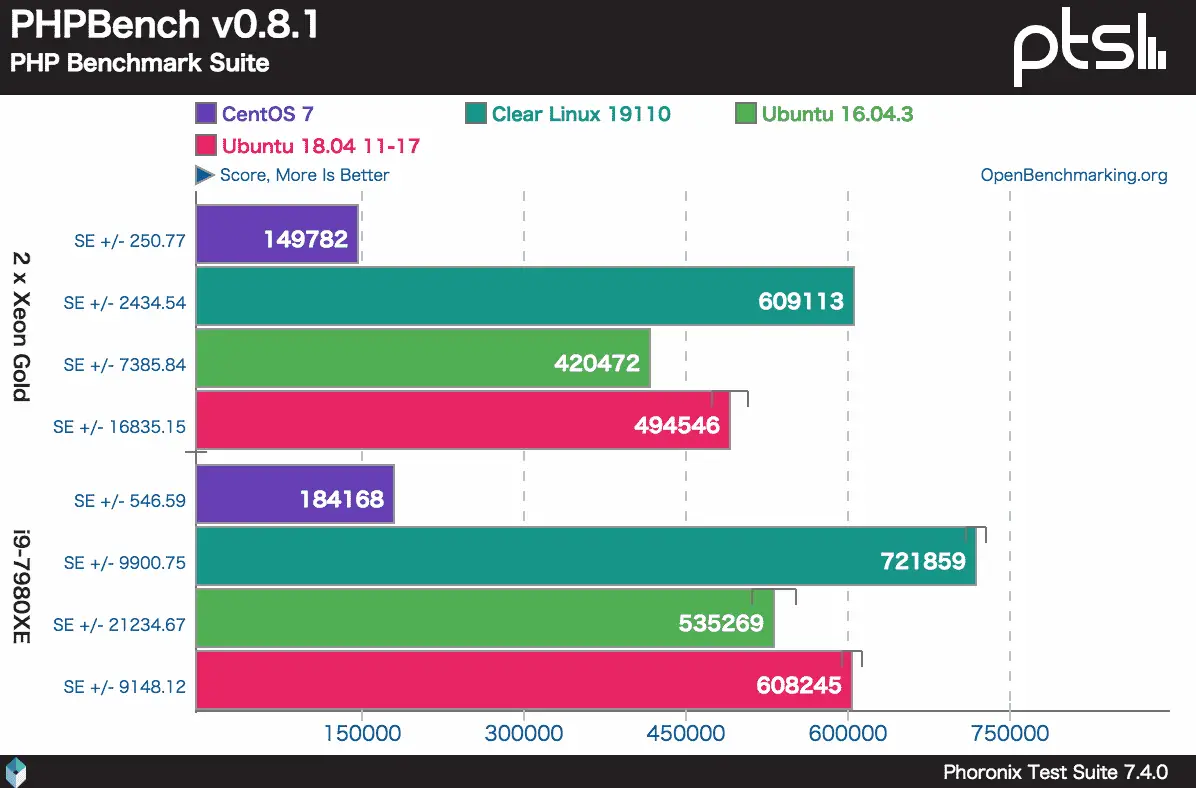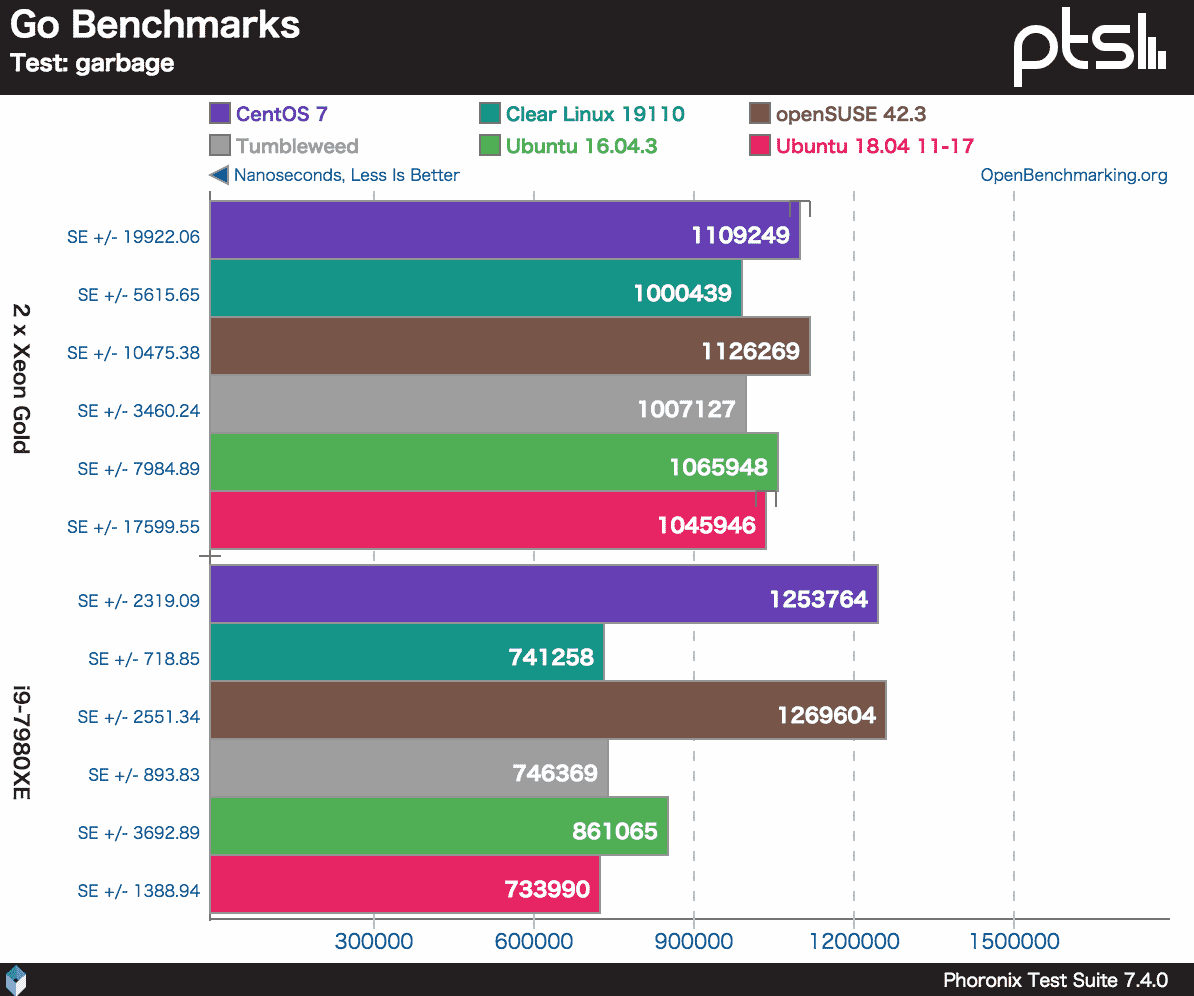 The results show that Intel's Clear Linux distribution is the most outstanding x86 platform performance distribution, the most wins, defeated CentOS, openSUSE, and Ubuntu. OpenSUSE Tumbleweed although backward, but the same number of wins.
In addition, Clear Linux started very fast during a release launch of Phoronix.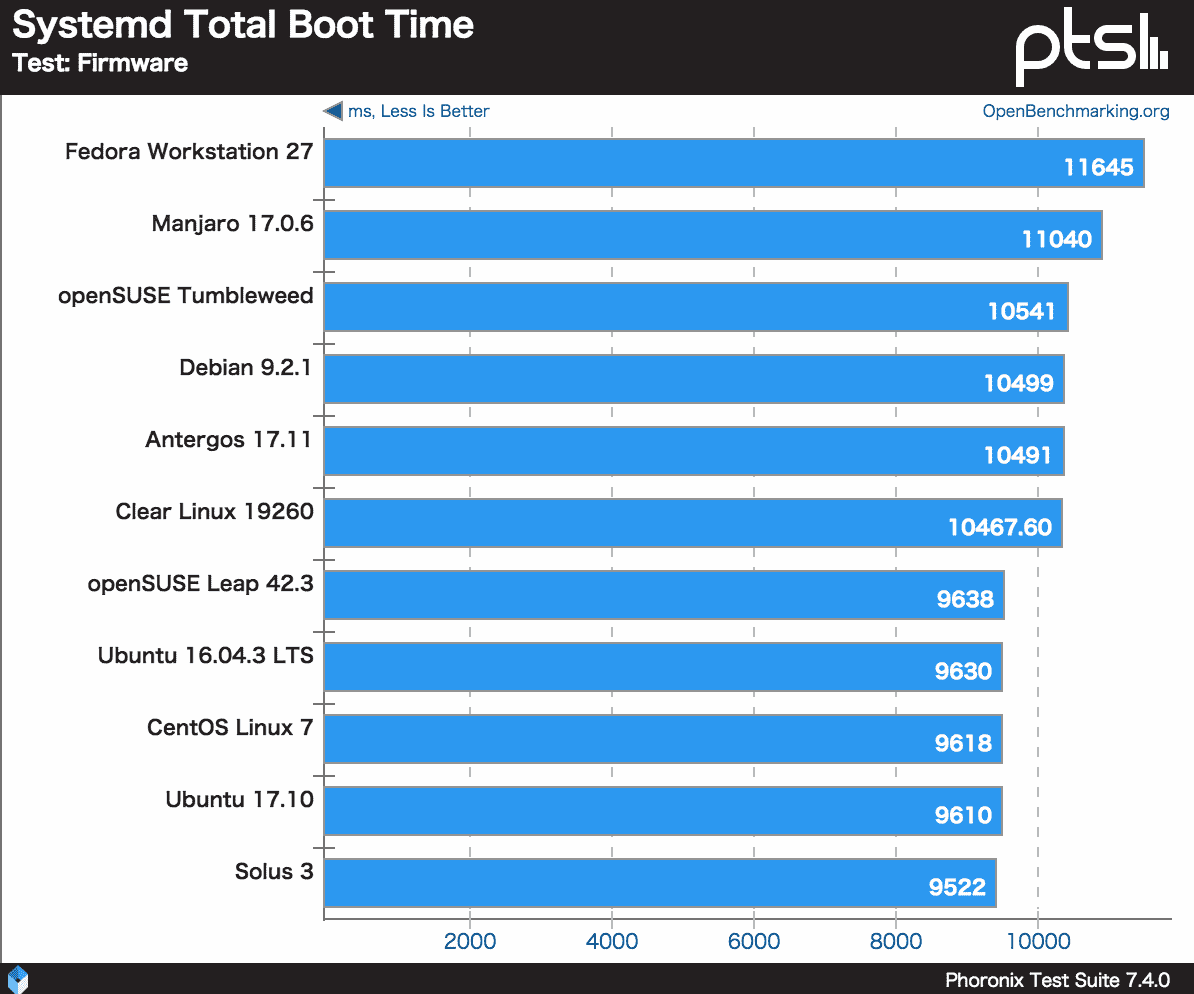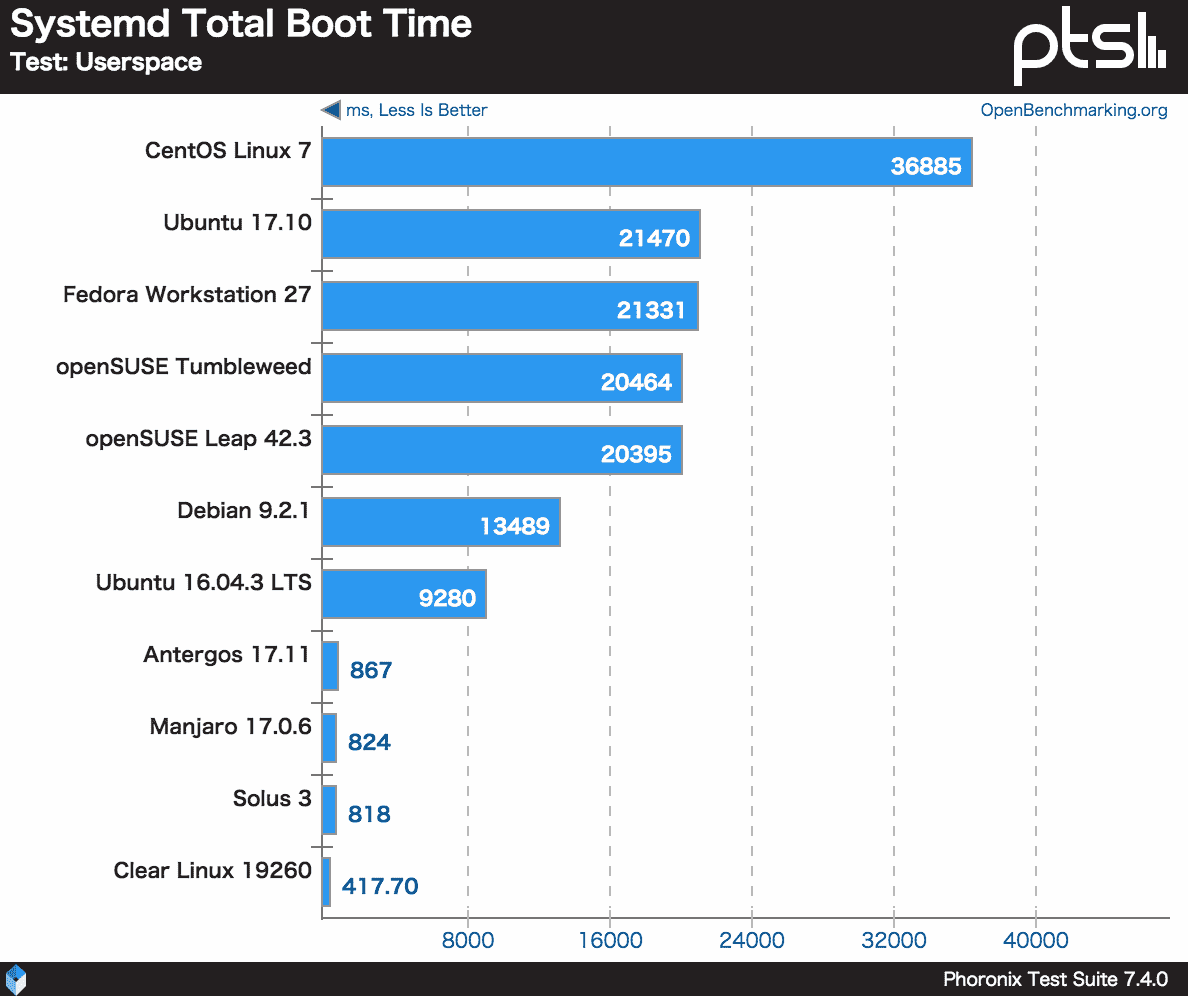 While it's the userspace portion of the boot process with the widest spread in the reported out-of-the-box boot times with Clear Linux, Solus, Antergos, and Manjaro being much faster than the rest, at least according to systemd.
Reference: Phoronix