Ghost 2.25.8 released, modern online content professional release platform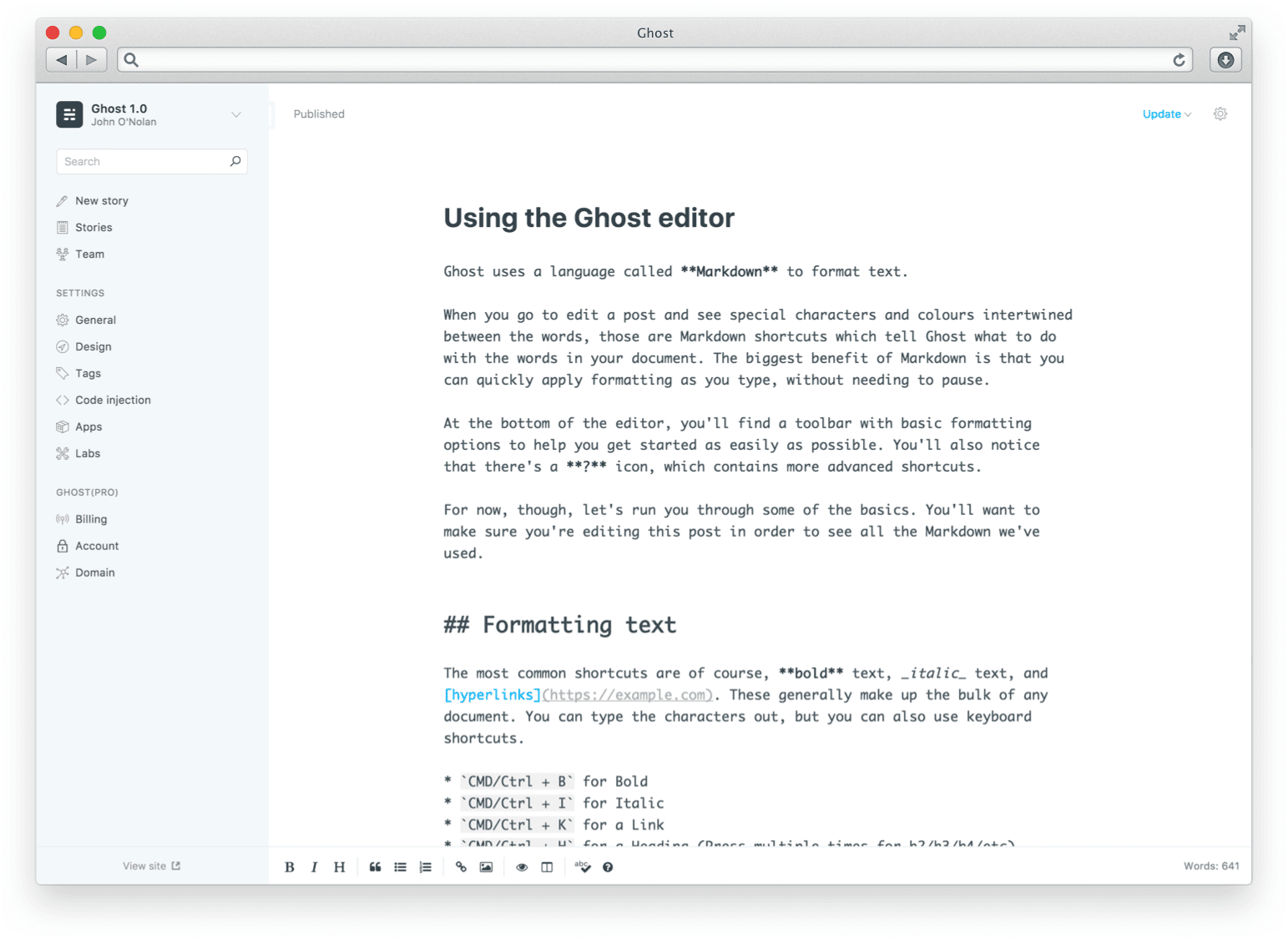 Ghost is a simple and powerful open source content publishing platform for building and running modern online publications, designed to change the status of changing online news.

Ghost's editing environment is based on Markdown, and all published content is stored in an easy-to-search archive for quick search. And easy to use, add a logo, create a navigation menu and inject analysis code can be completed by a few clicks.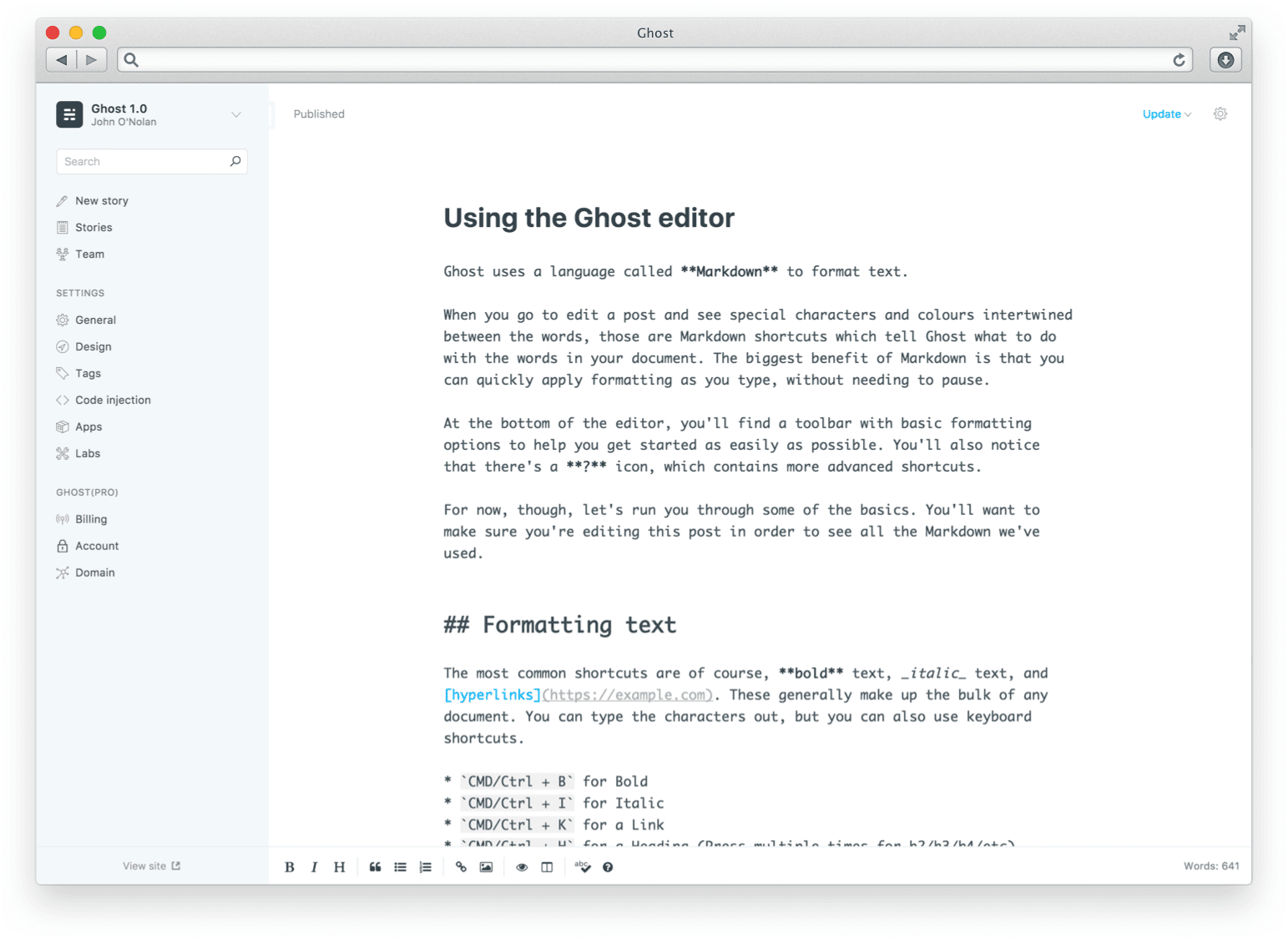 Changelog v 2.25.8
🐛 Fixed cache invalidation header on theme override – Rish
🐛 Fixed import for tag without slugs that belongs to a post (#10917) – Naz Gargol
You can see the full change log for the details of every change included in this release.